Natural stone is one of the first materials that man used to make buildings, homes and even tools. Primitives and humans of today recognize the value of natural stones very well. Applying these stones in residential and commercial projects ensures aesthetics, durability, and functionality. They are not only pleasing to look at, but also relaxing to live in.
Nowadays, stones serve various purposes than they did in ancient times. Different stone types applications include countertops, flooring, accent walls, decorations, sculptures and more. However, with multiple varieties existing, buyers can face difficulty buying the right type of stones. It is where natural stone experts from Stone Depot come in.
In this blog, we'll discuss stone types, their benefits and 17 tips to pick the right one to add to your collection.
Types of Natural Stones
Natural stones are products forming beneath the earth. They result from geological changes and mineral compositions occurring for several years. We extract them for various construction and fabrication applications. Each of them has unique and distinct properties. To select suitable types of stones, let's understand the natural stone types below.
Granite: Granite is the most popular choice of natural durable stone compared to other options. It is a solid and coarse igneous consisting of quartz and orthoclase. It's stunning, durable, low-maintenance, cost-effective and versatile. Its standard application ranges from floors to countertops, and other interior and exterior projects. Plus, it is available in different shades, patterns, veining, etc.
Marble: Next is marble stone, made up of calcium carbonate. It forms through crystallization under high temperatures and intense pressure. It is another popular stone choice among builders, contractors, and fabricators. Marble falls on a little softer side, but it's still great for indoor and outdoor applications. It's available in many colors, patterns and textures giving any space a classy look.
Limestone: Limestone is a sedimentary rock comprising calcium carbonate. It forms from tiny fossils like shell fragments and other fossil debris. Its durability and stain resistance make it a favorable stone in the industry. It covers a wide range of applications, including indoors and outdoors. Architectural structures like veneer, walls, sculptures, etc., are some of its standard uses.
Travertine: Travertine is a beautiful surface with a unique texture. It is long-lasting and easy to maintain in home and business settings. Other common names for it are travertine limestone and travertine marble. Even though it's not suitable for all purposes, it does have some excellent uses. For example, it's ideal for patios, countertops, walls, floors, paving garden paths, etc.
Sandstone: Sandstone comprises sand-size silicate grains. It is a sedimentary rock that is available globally. It forms through the deposition of minerals over the years in lakes, rivers, and ocean floors. The eco-friendly stone can last for decades if there's good maintenance. Some standard uses of sandstone are kitchen countertops, bathroom walls, balconies, fireplaces, etc.
Slatestone: Slatestone is a fine-grain metamorphic rock occurring in thin beds. It cleaves and splits into thin slabs. It is great because of its tensile strength, durability, and resistance to heat and fire. It can also endure higher temperatures, unlike a few metals. It's a popular construction material fit for roofing, flooring, garden decors and gravestones.
Soapstone: Soapstone is a metamorphic rock comprising talc. Its other name is Steatite. Depending on its origin, its composition varies. It might have different amounts of chlorite, mica, quartz, carbonates, or magnesite. Its non-porous and smooth nature makes it ideal for fireplaces and kitchen and bathroom countertops. It is also suitable for installation in outdoor kitchen spaces.
Benefits of Using Natural Stones in Projects
The benefits of installing natural stones in various applications are innumerable. They add a touch of elegance and luxury to any space it's added to. Here are some of the top advantages of applying for them.
Durable
Low maintenance
Sustainable
Enhances Property's Value
Cost-effective
Versatile
Unique
Timeless
Tips to Remember to Make the Right Selection of Stones
Here are 17 useful tips by our experts at Stone Depot to help our buyers make the best choices.
Tip 1 – Know the Origin
Knowing the stone's origin may sound like an insignificant tip but it's helpful. Having a technical perspective of different stones can help buyers make smart decisions. Geologists categorize stone into three rock types – igneous, sedimentary, and metamorphic rocks. Their origin can help us understand their natural content, composition, and properties better.
Tip 2 – Understand the General Classification
There is a general classification of stones that makes it easy to understand. For practical applications, the stones are classified under two heads – Siliceous and Calcareous stones. Siliceous stones have a higher percentage of silica or sand. The presence of quartz makes it look appealing. They are available in different grains, shades, patterns, and veins. Also, they are solid, dense, and durable.
Calcareous stones have calcium or calcite compounds in a higher percentage. During rock formation in the sedimentation process, they accumulate organic and inorganic elements. They are also available in different colors, patterns, veins, and grains. They are relatively porous and softer to work with. They're ideal installation material for walls, floors, columns, and sills.
Tip 3 – Understand the Different Forms
Stones in their natural state are irregular. For commercial purposes, manufacturers give them different shapes and forms. For easy understanding and application, we classify them into two forms – whole and crushed stones. Whole stones again have different forms like cubes, tiles, slabs, and veneer. Crushed stones have their form because of nature. Their different types are pebbles, cobbles, and boulders.
Tip 4 – Identify Areas of Application
The area of installation influences the stone choice a lot. Consider your area of application before deciding. Think whether you need it for your home interior, exterior, architectural or structural element. For instance, Calcareous stones are best for indoor applications. Whereas Siliceous stones are suitable for outdoor and landscaping projects.
Tip 5 – Choose the Right Stone Finish
The stone's finish affects its functionality and utility. Different areas of application demand different finishes. For example, stones with a smoother and glossy treatment are fit for indoor flooring. Whereas textured stones are appropriate for outdoor applications because of their slip-resistant nature. Some common treatments are – polished, honed, tumbled, flamed, sandblasted, leather, and bush hammered.
Tip 6 – Choose the Right Tones
The tone/color of different stones influences the space's ambience. Bright colors reflect light well, making the room appear energetic and vibrant. They help create an illusion of a bigger room than its usual size. They're best for patios, decks, and outdoor kitchens. Dark colors help hide stains, fingerprints, watermarks, and dirt to some extent. They're great for kitchens and baths.
Tip 7 – Consider Environmental Factors
When selecting stones for indoor spaces, checking for environmental impact isn't important. But when making stone decisions for outdoor usage, it matters the most. The stone must be resistant to extreme weather conditions. If the installation area is prone to heavier rainfall, snow, sunlight, humidity, etc., go for a tougher stone.
Tip 8 – Consider Various Impacts
Various external impacts can cause damage to the stone. For example, foot traffic, dropping heavy objects, or natural calamities like earthquakes. Most indoor spaces like living rooms, playrooms or kitchens have high foot traffic. Similarly, outdoor areas like patios, decks, garden paths, etc., also encounter high footfalls. So, select stones that are durable and have high strength.
Tip 9 – Consider Chemical Reactions
Some types of stones are susceptible to chemicals and natural elements. Constant exposure to moisture and water can lead to wear and tear over time. Locations prone to acid rain are also susceptible to damage. So, going for Siliceous stones is a smarter choice. Remember to apply the right sealing or waxing treatment, and it should be fine.
Tip 10 – Consider the Project's Aesthetics
The stone selection also depends on the project's aesthetic. If the buyer's going for a rustic feel, then granite is the one. Likewise, if you are looking for a classy appeal, go for a marble stone slab. Using a combination of natural stones can help create an overall unique ambience.
Tip 11 – Consider Your Project's Design Theme
The design majorly influences the selection of the right type of stones. Ensure going for cohesive shades, patterns, and textures across the whole project.
Tip 12 – Evaluate Your Property's Value
Evaluating your property's current market value can give you the upper hand when reselling. Invest in the right selection of stones when freshly building or renovating to command a high price.
Tip 13 – Consider Stone's Durability
Testing stone's durability is not something skippable. Ensure checking different types of stones for strength, density, porosity, density, and more. These simple measures can help gauge a stone's long-lasting capacity. Contact Stone consultants with technical knowledge to help you with the same.
Tip 14 – Consider Stone's Ease of Maintenance
Low maintenance is an added convenience that's a major factor in stone decision-making. The stone's finishing determines the ease of maintenance. The more non-porous and smoother a surface, the easier it is to clean off water, dust, and other particles. Siliceous stones are more manageable to clean than calcareous stones.
Tip 15 – Choose Cost-effective Options
Budget is also a non-negotiable factor when choosing a durable stone. Ensure to ask about the cost of stone and installation when skimming through various options. Today, there is a wide range of stone collections available at the best prices. Buyers have multiple choices to make within an allocated budget. Look at the good and bad before finalizing.
Tip 16 – Choose the Right Stone Effect
Different hues, patterns, textures, grains, and shapes of the stone offer a distinct effect. Decide what kind of effect you desire before going for one type of stone. By selecting the right stone, one can achieve a rustic, inviting, elegant, casual, or warm effect. It is a personal preference. However, if you're a business, having them all in your collection will attract most buyers.
Tip 17 – Evaluate Your Stone Supplier
To pick a suitable combination of natural stones, having a reliable stone supplier is important. There are many distributors in the industry but there are a few who deal in quality stones. Like Stone Depot, where we supply premium grade natural durable stones at the best prices! We have an exquisite range of granite, marble, and quartz ready for dispatch.
Stone Depot, US – The Best Natural Stone Supplier
Stone Depot US can help your business make the right stone selection. We have been in the industry since 1984 offering high-quality natural stones at Wholesale prices! Our experts can assess the pros and cons of each stone and can suggest the best to add to your warehouse. With our knowledge, experience, and guidance, we ensure everything from choosing durable types of stones to delivery is seamless.
Contact our experts today to request a quote or learn more about our prices, products, and services.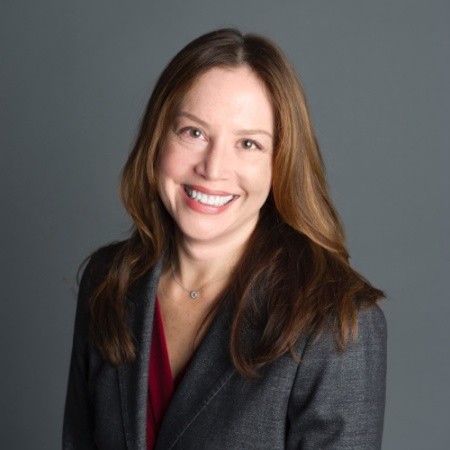 Hi there! My name is Deepa Sharma, and I'm a writing expert. I'm passionate about knowing different information, and I love reading books.